Hi fellow MN blogger's!
I'm Bridget and I blog over @
Life As Bridget Knows It...
I am a CPA working less than 5 miles from home! I've lived in MN my whole life and have no plans of leaving anytime soon. I started my blog over a year ago and I am so glad I did. One great thing about blogging is the awesome fellow bloggers I have met!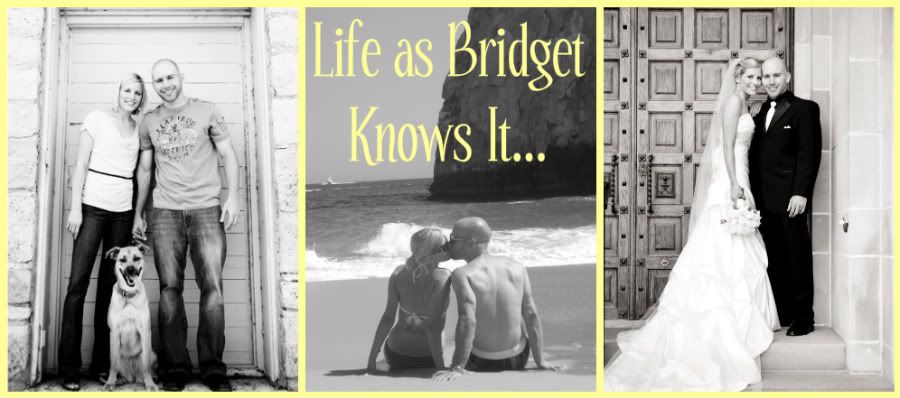 I blog about...well everything in life, hence the name! Great adventures, travel, yummy food recipes, home decor, wedding stuff, Mya and all her cuteness and DIY projects are a few things you will see posted there!


Now onto the 5 (well I have a few collages of photos) that describe me!
First and foremost...I married the love of my life in the fall of 2011. It was the BEST day of my life! I can't imagine life without him and he truly is my best friend! We met at college and have been together for 8+ years. Love him to pieces!!!
My baby girl, Mya...means sooo much to me! Probably more than some people think is 'normal'! I've been her very loving Momma for 3 years now and I seriously would do anything for her! She may not be the best dog...but to me, she's perfect and I love her!
I'm a HUGE football fan and love the Vikings! I am a true fan that cheers for them even in the bad times...which seems to be the case the last few years, but I'm very hopeful that 'our year' will be here soon enough. I married a Packer fan...which some wonder how that works, let's just say...Sunday's are ALWAYS very interesting in our house!
I love doing projects and am all about DIY! Pinterest has been a dream come true for this minor obsession. I blog about all my latest and greatest transformations! I love taking another persons trash and turning it into my own treasure...so cliche, I know :)
My favorite holiday (if you consider it one) is Halloween, hands down! I love it! I've dressed up my whole life and pretty much have my outfit planned out before summer ends...heck sometimes I have it planned out a whole year in advance! I love that it's in my favorite season and in my favorite month! Everyone can count on Tate and I hosting the Halloween party and it is required that everyone dress up!