Hello Minnesota Bloggers!!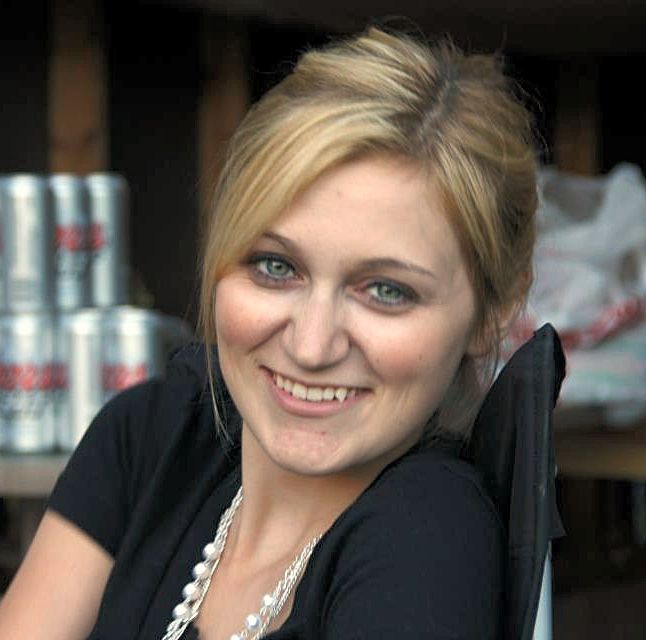 My name is Alisha and I blog over at Lovely Mind Heart Soul. I am 24, married, a college grad, a major science nerd, an avid outdoorswoman, and an animal lover!
I tend to blog about the craziness that is my life. Some days it can be really random and others very heartfelt and soulful. I write how I feel and what I think. And I take lots of pics. Many are of my Hubby and my 2 year old Chocolate lab Raeghan. She makes a great model!! I am rather new at this whole blogging thing but I'll get the hang of it! Pic numero uno (oh yes. I know some spanish):
I married my best friend (Sean) on May 31st, 2012 in Breckenridge, Colorado. It was just the 2 of us and we couldn't have been happier. Then in June we had our reception here in Minnesota at the MN Horse and Hunt Club.
I'm a big sportsmen. I love hunting, fishing, camping, nature walks, and sport shooting. In high school, I shot trap competitively and am fairly confident I can beat most guys.
Really? That's the only pic I have of my baking? Note to self: fix that!!
I love love love to bake. I love trying new recipes, perfecting the ones I already have, and giving away all sorts of sweets! I can't cook worth a damn and Hubby thinks I can burn water (Thank goodness he's the cook in our house!!) but baking is a whole different story. My best wedding present was my KitchenAide mixer. I baby that thing. No touchy!
I am a huge Minnesota sports fan. I love the Twins, the Wild, the Gophers, the Vikings. I will argue until I'm blue about how great they are and I love going to the games. Hubby doesn't really care for team sports so he encourages me to go to the games with my girl Dana! Girls and sports in our neighborhood!
We have a 2 year old Chocolate Lab named Raeghan. She is our baby! She loves cuddling, playing with her Kong (heavy duty chew toy if you didn't already google that one) and eating --- ok, shredding -- socks. It's the only people-item she eats so I guess its ok. She's my natural hunter and loves being in the water. Oh and she's terrified of balloons (big hot air ones and little helium ones... no idea why). We could also never live too close to the railroad tracks because she howls at the train horn.
I love making new friends so please stop over and follow me!